Verify documents from 200+ countries instantly
Tamper & Photoshop resistant




Eliminate fake, stolen or synthetic identities
Check impersonation with third party logins
Using bank accounts, utility companies or government portals


Biometrically verify over 2.5 billion identities
Automatically verify Name, DOB, Current Address in seconds
No OCR issues - translate directly from 100+ languages OCR issues


Remove costs and scaling limitations using AI.

Cryptographically provable KYC
Provable, reportable & auditable
Diro has developed a cryptographically provable KYC that has very strong anti-fraud & anti-impersonation procedures built-in to completely prevent fraud or stolen or fake identities. Our eKYC platform helps businesses & regulators correctly identify legal & verified identities in a far safer & better manner than dealing with images & photocopies of identity documents. In fact Diro's eKYC solution even beats physical KYC of banks.
Integrate

in seconds..
with just a single line of code
<iframe id="kycframe" src="https://business.dirolabs.com/#/selfinvitev1/712bf06c89a3eabc30cd174ae52065f9" height = "350" width="410"></iframe>
135+
National
Governments
600+
Sanction Lists &
PEPs
All
Online Utility Companies
2.5 Bn
Biometric Identification
100%
Cryptographic Accuracy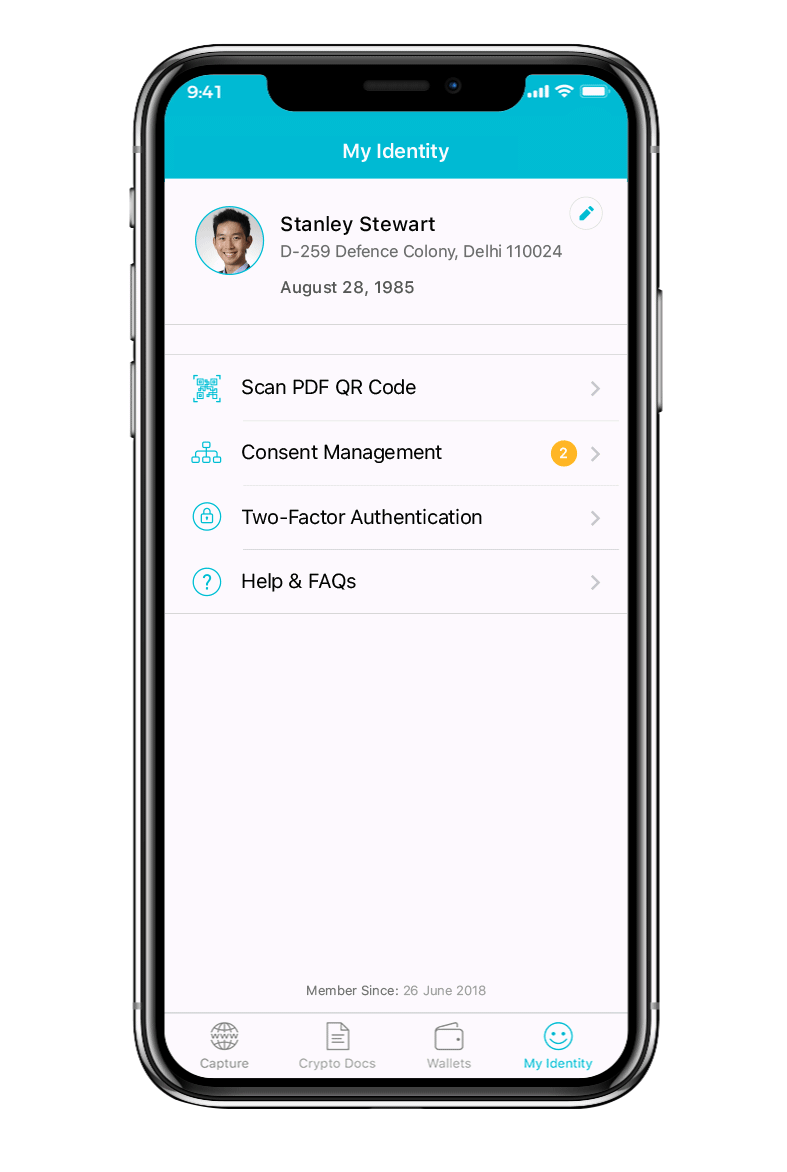 Global coverage of live government and corporate databases


100% approval - no false negatives or false positives


Capture document's provenance and integrity


Fact-based KYC that is far more powerful than comparing templates or human judgement


Automated KYC & customer due diligence with no OCR required


Frictionless on-boarding with instant feedback
Why Diro is a Game Changer?
Automate your customer due-diligence


Timestamped documents to eliminate stolen documents and identities


Automatically eliminate synthetic identities


Remote authentication of people with multiple 3rd parties (Multi factor/ source authentication)


Verify over a billion e-passports cryptographically


Prevent internal & external fraud with provable audit


Reusable KYC as a utility - Makes the process cryptographically bullet-proof and easier to trust


Cover 200+ Countries, 10+ languages
What problem does Diro's 3rd generation KYC solve?
Problem 1 : No way to verify - electronic copy of identity documents
​​
All existing methods can be manipulated by photoshop

Impossible to have an up-to-date global registry due to privacy laws
​
Problem 2: No way to check remote impersonation​
No public photograph or biometric registry to refer

Can't verify international bank accounts

SMS verification - easy to hack SS7
​
​
Further there are issues in managing process​​
​​
It's difficult to manage KYC - because it requires specialized training and human judgement and it is difficult to re-audit.


Shared KYC models don't work - as financial institutions are unable to trust KYC of other smaller banks that may have insufficient training or weak processes.
Blockchain and cryptography changes the paradigm in identity verification using fact based information capture from live databases of thousands of government sources and utility companies across jurisdictions.
Identity Proofing & Verification Standards
National Institute of Technical Standards, USA - 800-63-3 Digital Identity Guidelines (2017)


800-63-3A (Digital Identity Guidelines: Enrollment and Identity Proofing) - meets IAL2 (Level 2)


800-63-3B (Digital Identity Guidelines: Authentication and Lifecycle Mgmt.) - meets AAL2 (Level 2)
Enables regulatory compliance with
Financial Action task Force (FATF) - Recommendations 10, 11, 14, 15 16, 18, 20, 26


Joint Money Laundering Guidance - Regulations - 27(1), 28(2)(a)


Money Laundering Directive 4 (MLD4)
Relevant extracts of International Laws
Reasons why Video or Photocopy of ID documents can't detect fraud.
Can't check watermarks under UV light


Can't check base florescence


Can't check embossed features


Can't check optically variable ink


Can't check Intaglio Ink


Can't check random fibers
Can't check holograms


Can't check material and thickness symmetry or consistency


Can't get high magnification to check background print


Can't check watermark on video
Magnifiers, UV light sources & transmitted lights are needed